CONEBI Mission and Manifesto
CONEBI is the Confederation of the European Bicycle Industry.
CONEBI is the result of the merger that took place on 19 November 2014 between COLIPED (the Association of the European Two-Wheeler Parts' and Accessories' Industry) – established in 1960 – and COLIBI (the Association of the European Bicycle and E-Bike Industry) – established in 1973.
The CONEBI Members are the national Bicycle Industry associations in 15 European countries. 
To represent and promote the Bicycle, Pedal-Assist E-Bike and Parts & Accessories Industries before the EU and International institutions 

To maintain regular contacts with policy makers and authorities, as well as with other associations that pursue common objectives such as the European Cyclists' Federation (ECF) and organizations like the European standardization body CEN

To foster the right standards, regulatory and policy environment for the growth of the Bicycle, Pedal-Assist E-Bike and Parts & Accessories industries in the EU Internal Market (and beyond the EU Internal Market via the World Bicycle Industry Association WBIA);

To collect EU Industry & Market figures as valuable intelligence for the CONEBI members, as well as to work on up-to-date and realistic Industry & Market projections that can support the further development of the entire sector.

To support EU companies' internationalization under EU joint booths in international fairs.
CONEBI, in the context of the new EU legislative term 2019 – 2024, calls on the EU institutions to take into consideration: 
Competitiveness & Growth: Promote an ambitious EU industrial strategy.
Appoint a dedicated Commission Vice President for Industry responsible for mainstreaming industrial competitiveness across policy areas, with industrial competitiveness as a top political priority of the next European Commission.
Labour Skills: Facilitate investment in lifelong learning and training schemes in industry-related fields to reflect European Industry's constant evolution.
Climate: Incentivise decarbonisation and engage in the work against climate change. 
The Bicycle, Pedal-Assist E-Bike and Parts & Accessories Industries offer ideal solutions for low-emissions mobility, which are in line with the objectives of the Paris Agreement. 
 
Sustainability: Support carbon neutral bicycle production.
Encourage a sustainable and carbon neutral production of bicycles, pedal assist e-bikes, parts and accessories in Europe.
Future Mobility: Support Safe, Smart and Integrated Mobility.
Safety: Take in due consideration the role of Vulnerable Road Users like cyclists before any future deployment of connected and autonomous vehicles.
Smart and Integrated Mobility: support the Industry for fair competition (funding, access to Data, infrastructure development) within Mobility as a Service Platforms and other digital and non-digital multimodal platforms.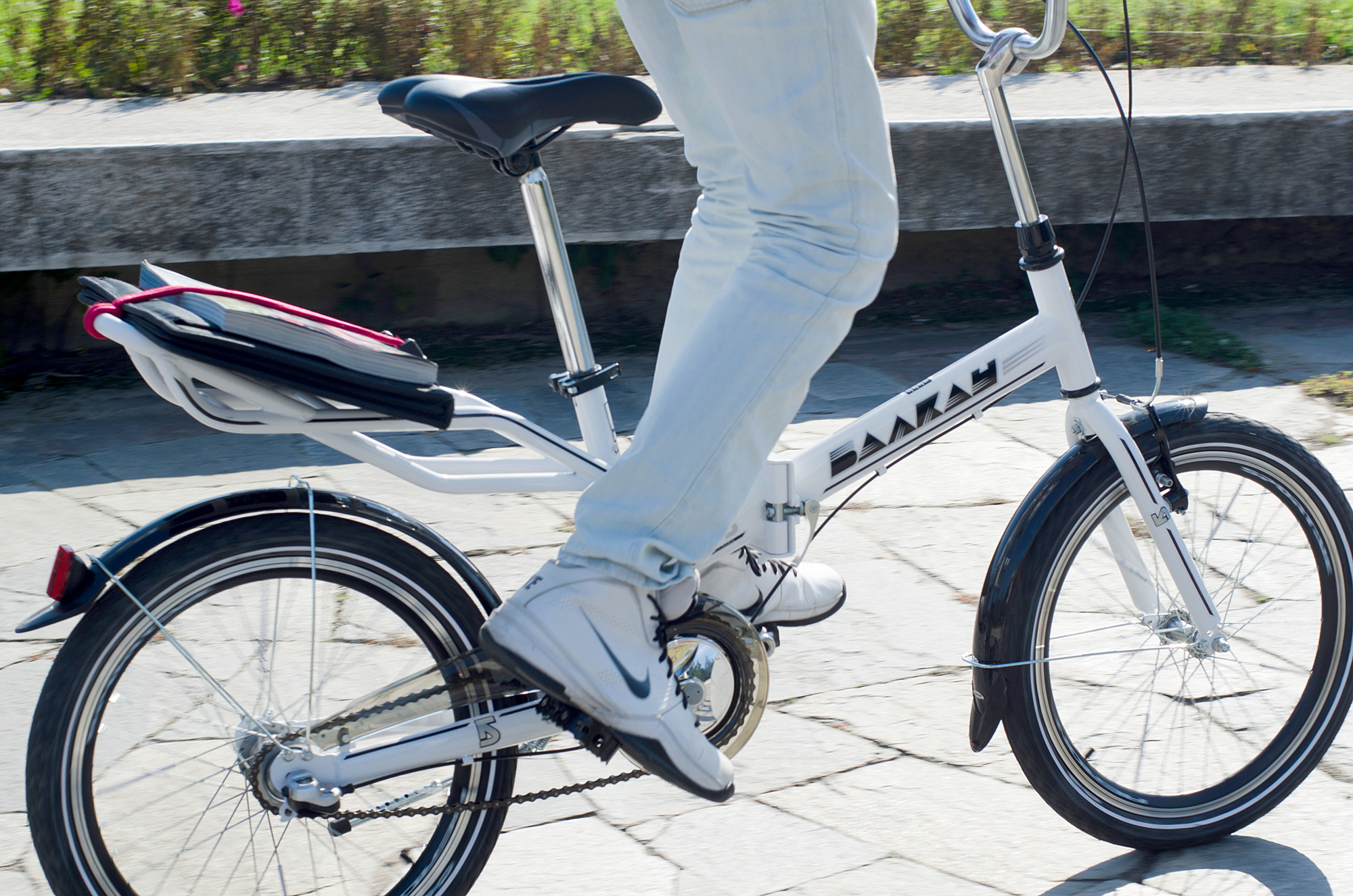 Market surveillance: Enforcing the law.
Strengthen market surveillance and customs enforcement to properly protect consumers from non-compliant products. The European Industry has been working on the highest level of safety standards for the consumer.
Product Safety: Effectively protect consumers.
Maintain scientifically justified legislation that protects consumers and producers in a harmonised way at the EU level. Ensure that legal requirements are fully respected not only by domestic producers but by importers too.
EU Internal Market and Pedal-Assist E-Bike categorization: No motor vehicle insurance for pedal-assist e-bikes.
Ensure that there is no mandatory third-party liability insurance for pedal assist e-bikes up to 250W and 25km/h assistance (EN 15194) and that they are not going to fall under the scope of the EU Type Approval regulation.
Promotional incentives: Favourable VAT rate for bicycles and pedal-assist e-bikes.
Zero or reduced VAT rate for the purchase and repair of both bicycles and e-bikes.
CONEBI position on e-kick scooters
The Confederation of the European Bicycle Industry (CONEBI) is a leading European association whose members are the national Bicycle Industry associations in the European Union. EU companies are members of the mentioned national Bicycle Industry associations. 
CONEBI represents its Members associations – which include the EU Bicycle, Pedal-Assist EBikes, and Parts & Accessories Industries –to the EU and international institutions. This has been achieved by maintaining regular contacts with European and International policy makers and regulatory authorities, as well as other industry bodies and association that pursue similar objectives. 
Although a standardized definition of an electric kick scooter is not in place yet, for the purpose of this document we will define an electric kick scooter as a two-wheel stand-up vehicle which is powered by an electric motor. It is generally designed with a deck in the center, on which the rider stands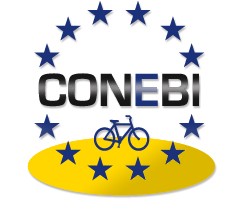 As representative of the European Bicycle Industry we respect EU legislation and we comply with EU regulations and directives. According to the EU regulation on the approval and market surveillance of two – or three – wheel vehicles and quadricycles (EU No 168/2013), any vehicle with a throttle which exceeds 6km/h must be type approved. 
The ever-increasing number of accidents involving the unregulated use of e-kick scooters has resulted in a negative public opinion, which is evident in the numerous newspaper articles concerning vulnerable road users' safety. 
The European Bicycle Industry is very concerned about this, because of the impact it may have on the image of micro-mobility as a whole, and consequently on the use of pedal-assist electric bicycles. Furthermore, there is a public misconception of what exactly an e-kick scooter is, and many wrongly confuse them with e-bikes. 
CONEBI would like to state clearly the fundamental difference between an e-kick scooter and a pedal-assist e-bike (that we are going to call herewith Electrically Powered Assisted Cycles - EPACs):
- An EPAC is an electrically power-assisted bicycle which provides electrical assistance to the cyclist only while pedaling, and only up to a speed of 25km/h. It has a maximum continuous rated power of 250 W. 
- An e-kick scooter is an electrically powered two-wheeler, with neither pedals nor a seat and the electrical traction power is activated simply by means of a throttle, regardless of the activity of the rider. Thus, for an e-kick scooter the electrical assistance is automatic and independent. 
Concerns related to e-kick scooters
As the representative of the European Bicycle Industry, CONEBI wishes to clearly differentiate its position, and cannot be held responsible for any issues arising from the use of e-kick scooters. The European Bicycle Industry does not represent the e-kick scooter producers or suppliers.
1) Any vehicle with throttle which exceeds 6 km/h in the EU must be type approved, and have proper safety features if used on the public roads. E-kick scooters are not presently type-approved. 
2) E-kick scooters, given their small wheelbase, are very unstable, and generally, relative to their speed, have an inadequate braking system. In consequence accidents are frequent. Furthermore, there have been incidents of the throttle getting stuck, or the e-kick scooter slowing down, speeding, or even braking autonomously. This automatic change in speed occurs due to geo-fencing in some areas because of lower speed limits.1
3) The use of e-kick scooters in cycling lanes creates congestion, and is very dangerous for bicycle and EPAC riders, as they often exceed 25 km/h, and are only throttle based.
4) Thus, the whole image of micro-mobility is put at risk. Properly organized bike sharing and bicycles/e-bikes usage and sales are also in jeopardy, bringing the risk of significant market damage to the bicycle industry. 
5) The European bicycle and EPAC Industries are committed to producing long lasting, sustainable, environmentally friendly two-wheelers, which can be repaired and give an average life of several years. They can also be recycled (including the batteries), and therefore are part of the EU Industry circular economy. E-kick scooters have until now been operated with a "use and throw away" rationale. We are aware of companies that in some cases are not maintaining their fleets, nor repairing or recycling them, which results in a negative environmental footprint. 
Unauthorized modification of EPAC's
Pedal cycles with assistance, also called electrically power assisted cycles (EPACs), are equipped with an auxiliary electric motor having a maximum continuous rated power of 250 W, where the output of the motor is cut off when the cyclist stops pedalling and is otherwise progressively reduced and finally cut off before the vehicle speed reaches 25 km/h. EPACs are also permitted to be fitted with a start-up assistance mode for motor propulsion up to 6km/h, for which no pedalling is required.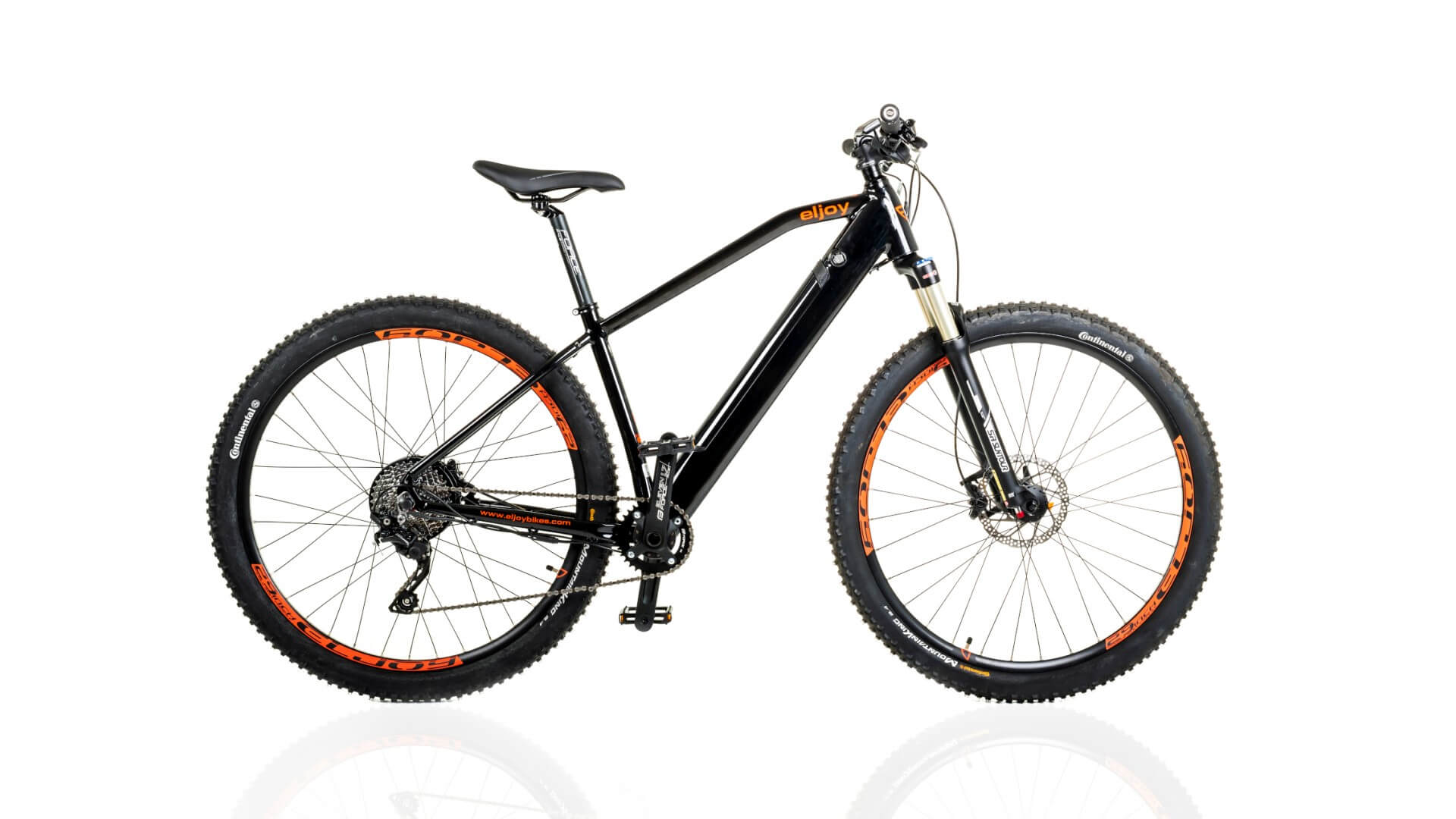 If EPACs comply with these requirements as defined in both Regulation (EU) 168/2013 and harmonised EU standard EN 15194:2017, they are considered bicycles in terms of the road traffic law in Member States of the EU. As a result, EPAC owners do not require any mandatory motor vehicle insurance, registration number or driving licence and are permitted to use cycle paths – a considerable advantage. It is in everyone's best interest to maintain this status if EPAC riders are to enjoy the same rights and freedoms as other cyclists. Unauthorised modification of EPACs is illegal and puts this situation at risk – and that concerns the whole Bicycle Industry.
Raising the power output and/or the maximum design speed beyond these limits with the help of tampering kits, manipulating the settings of the motor or providing an off-road mode for the motor (allowing the assisted vehicle speed to be increased above 25 km/h) will result in the EPAC becoming a motor vehicle according to Regulation (EU) 168/2013.
EPACs fitted with start-up assistance mode above 6km/h or Pedal Assist E-Bikes fitted with equipment that could propel the vehicle above 6 km/h without pedalling, will become a motor vehicle.
If the EPAC becomes a motor vehicle different requirements apply
In the majority of EU Member States, the following rules or guidelines apply:
Subject to European type approval

Subject to compulsory operating licence (registration of the vehicle)

Subject to compulsory driving licence and thus also minimum riding age (class depends on maximum speed
Possible legal consequences for users of EPACs which have been subject to unauthorised modification vary from country to country but generally include:
Administrative offences and fines

Criminal offences, cautions: in the event of repetition, the user's criminal record certificate may no longer be clean (criminal record)

Infringement of obligatory insurance

Consequences of criminal offence may include withdrawal of driving licence

Loss of insurance cover (private liability)

Loss of materials defect liability by the manufacturer

Loss of warranty claims

Usually, partial responsibility in case of accident
Possible legal consequences for retailers who supply EPACs with unauthorized modifications, or kits which do not respect the EPAC power or speed limits, include:

Aiding and abetting of an offence, participating in an administrative offence
Retailer liable for personal and material damage
Loss of business liability insurance cover
Bike dealers must also be aware that by offering unauthorised modification ("tuning") solutions, they are playing fast and loose with the regulations governing EPACs and their use, and are contributing to the spread of unauthorised tampering. In other words, they are putting the EPAC market at risk.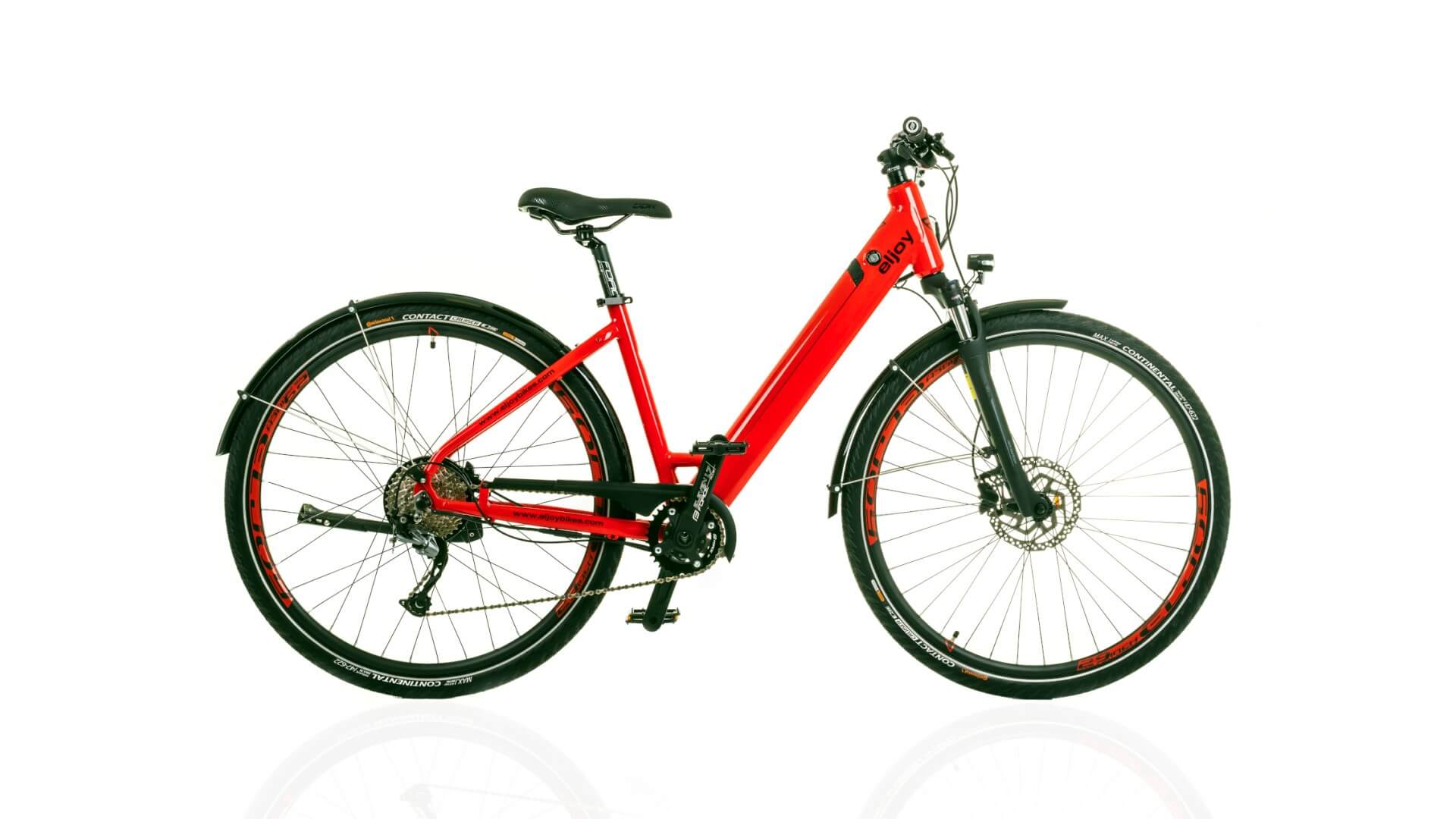 Moreover, tampering with an EPAC endangers the safety of the vehicle, because an EPAC and its components, including the brakes and frame, are not designed technically for permanent higher speeds. This puts the user of the "tuned" EPAC, as well as others, at risk. Another danger is posed by the fact that "tuning" kits and other types of manipulation can damage the drive system and the bike itself.
Therefore, CONEBI calls for responsible cycling in line with the regulations and takes a strong stance against the unauthorised modification of EPACs which disregards the relevant regulatory requirements. It is important that EPACs – such as pedelecs with maximum speed for motor support of 25 km/h - continue to be classified as bicycles in the future, with all the associated rights and obligations. The whole cycling ecosystem must protect and preserve this status so that cyclists can continue to enjoy an electric tailwind.
CONEBI and its members contributed to the explicit inclusion of anti-tuning requirements in the European standard for EPACs (EN 15194: 2017) and is glad to see that battery and system manufacturers are working continuously to update anti-tampering measures.
Bulgaria is among the world's leading manufacturers and exporters
of bicycles in the world
The term bicycle includes the classic bicycle defined in the world, European and Bulgarian standard BDS EN ISO 4210 consisting of 9 different parts and EPAC according to the European and Bulgarian standard BDS EN 15194. These two types of bicycles retain the essential function for moving only if a person turns the pedals and therefore they are NOT a MOTOR VEHICLE within the meaning of the road traffic law. The bicycle is the only vehicle recommended, for example, for public transport in the conditions of COVID by the WHO-Geneva. Of course, it is particularly suitable as a part of any green strategy.
Today, there are widely imposed other contents of a "bicycle" in the world and in our country, both due to the very rapid development of some technologies and for other reasons. Such blurring of content is worrying, for example from the point of view of consumer safety. Such other motor vehicles as electric mopeds, e-step electric scooters, etc. occupy a gray area. They all differ from the bicycle in that with the simplest locking of a handle they can ride without a cyclist on board.
Bulgaria is among the world's leading manufacturers and exporters of bicycles in the world, selling medium and high quality products. The average annual export of classic bicycles (from customs tariff subheading 871200) in the world for the last five years (2015 - 2019) is worth a total of more than 8 billion euros. China ranks first in the world as a single country with more than 2.8billion euros (35%), and the EU-28 as a whole has a share of more than 2.9 billion (more than 38%). Bulgaria ranks 10th in the world with nearly 124 million euros in exports and 7th compared to EU-28 exporting countries. In units (number of bicycles) the picture is almost the same. China is a leader in the export of more than 57 million bicycles, the entire EU-28 has exports of more than 12 million units, as Bulgaria exports more than 700 thousand bicycles and ranks 6th in units among the EU-28.
The average annual export of EPACs (Electrically Power Assisted Cycles) from the Customs tariff code 87119010 for the period 2012 - 2016 and customs tariff code 87116010 for the period 2017-2019 for the entire EU-28 for the last five years is nearly 1.4 billion euros and nearly 1.4 million EPACs. There are still no opportunities for global comparability of EPAC figures and that is why I limit myself to the data only for the exports of the EU-28 countries, where Bulgaria is on the 5th position in terms of value in euros and on the 6th position in units - number of EPACs.
The development of the sector in recent decades is characterized by some significant features:
Bulgarian producers provide significant employment in Bulgarian cities such as Montana, Vidin, Plovdiv, Lovech, Sofia, and Varna. All of them are practically organized in the Association of Bicycle Producers in Bulgaria - www.abpb.bg. ABPB has been an active member of leading European structure for 15 years - CONNEBI - www.conebi.eu - Brussels. These two sites present additional and relevant information about the sector.

The production of bicycles in Bulgaria can exist and develop only if it produce for export.
The Bulgarian domestic bicycle market is too small, limited and has features that hinder develop1ment. Half of the bicycles sold in our country are imported.
There is important factor directly related not only to EPACs, but also to all types of electric vehicles and means, products characterized by electromagnetic field emission and reception. There are explicit requirements in the EU for their passive and active electromagnetic compatibility (EMC) in order to be placed on the market. These parameters can be measured / proven only by qualified engineers with specialized equipment accredited according to BDS EN ISO 17025, etc. Years ago, Bulgaria made a step in this direction, through such a laboratory at the Bulgarian Institute of Metrology in Sofia. It would be good to analyze the activities of this laboratory. Without it, the Bulgarian consumer cannot be fully protected, nor can the Bulgarian exporter be effectively supported.
Sofia, August 2020
Professional and conscientious attitude of experts and all Bulgarian ministers of economy so far in support of Bulgarian producers. This is particularly necessary in order to fully implement the fair trade rules specific for the EU market; 
Bulgarian producers have an active long-term formal and informal dialogue through the European branch structures from Brussels with the EC. This allows for mandatory transparency, predictability and trust; 
Bulgarian producers are distinguished by experience, knowledge and professionalism. Bulgarian bicycles are mainly from the middle to the high class products. Putting two wheels on a triangular metal frame and adding a seat and handlebars is not a bicycle production. The bicycle is a dynamic product that you are able to appreciate only in active use. This requires in-depth design in advance. Separate components are widely available and when with knowledge and experience the whole product is born in a series of hundreds of thousands of pieces per year there it means development. More than 90% of the units of Bulgarian bicycles are sold on the leading world markets; 
Bulgarian Road Traffic Act
(Promulgated in Bulgarian State Gazette SG No. 20/1999; last amended and supplemented, SG No. 60 / 07.07.2020)
August 2020.
Excerpt related to bicycles and personal electric vehicles:
"… .Section I. General rules
Art. 9. (1) (suppl. - SG 60/20, in force from 07.07.2020) On the roads, open for public use, the movement of self-balancing vehicles, tracked machines and the use of studded tires. The movement of vehicles with snow chains is only permitted when road conditions so require.
… ..Section XVIII. Special rules for some traffic participants

Art. 79. (suppl. - SG 60/20, effective 07.07.2020) In order to participate in the traffic on the roads, open for public use, each bicycle and personal electric vehicle have to have operational:
1. brakes;
2. (amend. SG 60/20, effective 07.07.2020) mechanical or electronic bell and no other sound signal;
3. (amend. SG No. 60/2020, effective 07.07.2020) for the bicycle - a device for emitting white or yellow well-distinguished light at the front and a red retro-reflector at the rear; a red light emitting device is allowed at the rear;
4. (New, SG No. 60/2020, effective 07.07.2020) for the personal electric vehicle - a device for emitting white or yellow well-distinguished light at the front and a device for emitting red light at the rear;
5. (prev. Item 4, suppl. - SG 60/20, effective 07.07.2020) white or yellow reflectors or light-reflecting elements on the side of the wheels of the bicycles.

Art. 80. (Amended, SG No. 60/2012, effective 07.08.2012) The cyclist shall be obliged to:
1. to use a reflective vest when driving outside the settlements, during the dark part of the day and in case of reduced visibility;
2. to move as close as possible to the right border of the traffic lane.
Art. 80a. (New, SG No. 60/2020, effective 07.07.2020)
(1) The driver of an personal electric vehicle while driving has to:
1. to use in the dark hours of the day and / or in case of reduced visibility light-reflecting elements on the visible part of the clothing, allowing him to be easily noticed;
2. to move along the built in bicycle infrastructure, and in the absence of such - as close as possible to the right border of the traffic lane;
3. in the dark hours of the day and / or in case of reduced visibility to drive the personal electric vehicle with switched on lights;
4. to drive with operational braking system of the driven personal electric vehicle;
5. to use a helmet if he is under 18 years of age.
(2) The driver of the personal electric vehicle is prohibited:
1. to drive on roads and streets on which the maximum permitted traffic speed is over 50 km / h; the restriction does not apply to streets with built in bicycle infrastructure;
2. to move in areas marked with road sign B9 - "It is forbidden to enter bicycles";
3. to drive on streets marked with road sign G13 - "Road lane or lane for traffic only of vehicles from regular lines";
4. to run with speed higher than 25 km / h;
5. to transport other persons;
6. to run parallel to another personal electric vehicle or two-wheeled road vehicle;
7. to drive the vehicle without holding the steering wheel with his hand;
8. to move in close proximity to another road vehicle or to be tied up with it;
9. to transport, tow or push objects that interfere with the driving of the vehicle or create danger for the other participants in the traffic;
10. to drive the vehicle on the areas intended only for pedestrians;
11. to use a mobile phone when driving a personal electric vehicle.
(3) The minimum age of the driver for driving a personal electric vehicle is:
1. sixteen years - on bicycle infrastructure and on roads and streets with a maximum allowed speed of up to 50 km / h;
2. fourteen years - only on bicycle lanes.

(4) A regulation of the municipal council will determine:
1. lower maximum allowed speeds than the ones determined in para. 2, item 4;
2. the procedure for determining the obligatory zones for parking of personal electric vehicles, including the maximum allowed number, as well as the conditions and the procedure for their provision and use.
Art. 81. (suppl. - SG 60/20, effective 07.07.2020) The driver of a two-wheeled road vehicle, with the exception of an personal electric vehicle is not allowed:
1. to move parallel to another two-wheeled road vehicle;
2. to drive the vehicle without holding the steering wheel with his hand, as well as to release the pedals with which he controls the vehicle;
3. to move in close proximity to another road vehicle or to be tied up with one;
4. to transport, tow or push objects that interfere with the driving of the vehicle or create danger for the other participants in the traffic;
5. to drive a vehicle on the areas intended only for pedestrians; this prohibition does not apply to cyclists under the age of 12.

Art. 82. The movement of cyclists in a training group is not allowed without car or a motorcycle in front of and behind the group."